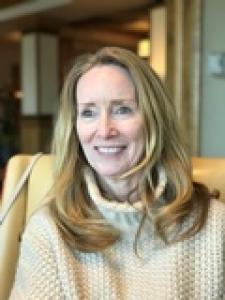 ​
HR Advisor
Kimberly Hanson has worked in the Human Resources field for over twenty years with much of that experience in the criminal justice field. She has worked as an administrator for the courts and as a Human Resources Manager for the District Attorney's Office. Kimberly has served as a member of a legislative committee wherein she was responsible for reviewing and analyzing legislation to assess the impact on business processes. She has also been a member of a safety committee and served as a discrimination/harassment training instructor.
Kimberly has worked as a recruitment manager and has sat on interview panels for various departments. Her skill set includes onboarding, payroll/benefits coordinator, compiling employee handbooks and project management. Kimberly has supervised and prepared performance evaluations for diverse units within her organizations. She has served as the Public Information Officer in her capacity with the District Attorney's Office.
In her free time, Kimberly enjoys almost any outdoor activity, time spent with family and volunteering with Big Brothers/Sisters.